FOX exibe maratona de Halloween só com episódios temáticos de Os Simpsons
O canal FOX anunciou que exibe no próximo sábado, 31 de outubro, a partir das 10 horas, uma maratona de todos os 31 episódios de terror da série animada Os Simpsons.
Na seleção teremos o episódio Treehouse of Horror XXX, o mais recente episódio temático, que faz parte da 31ª temporada da família amarela, e será exibido às 22h30, fechando a maratona.
O enredo faz paródia com a série Stranger Things e o premiado filme A Forma da Água. A trama apresenta também a Maggie endemonizada, o resgate de Milhouse de outra dimensão, o espírito do Homer aprontando por aí e Selma encontrando o amor.
Confira a lista com os horários da maratona Treehouse of Horror que o canal exibe.
Especial – Halloween Os Simpsons
Sábado, dia 31 de outubro, a partir das 10h.
10h00: Treehouse Of Horror – Temporada 2

10h25: Treehouse Of Horror II – Temporada 3

10h50: Treehouse Of Horror III – Temporada 4

11h15: Treehouse Of Horror IV – Temporada 5

11h40: Treehouse Of Horror V – Temporada 6

12h05: Treehouse Of Horror VI – Temporada 7

12h30: Treehouse Of Horror VII – Temporada 8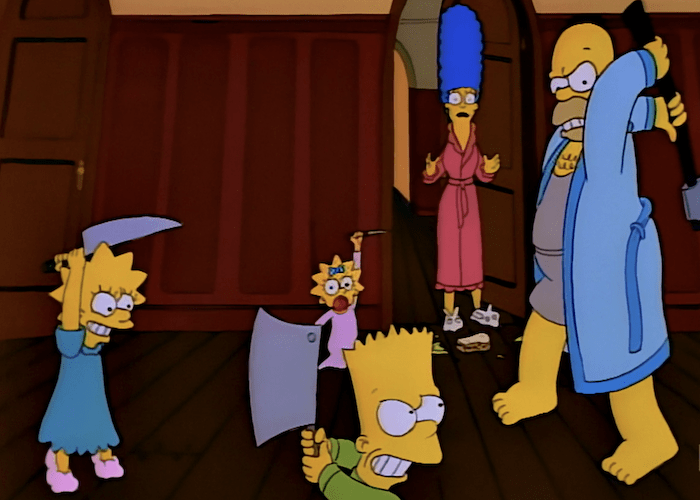 12h55: Treehouse Of Horror VIII – Temporada 9

13h20: Treehouse Of Horror IX – Temporada 10

13h45: Treehouse Of Horror X – Temporada 11

14h10: Treehouse Of Horror XI – Temporada 12

14h35: Treehouse Of Horror XII – Temporada 13

15h00: Treehouse Of Horror XIII – Temporada 14

15h25: Treehouse Of Horror XIV – Temporada 15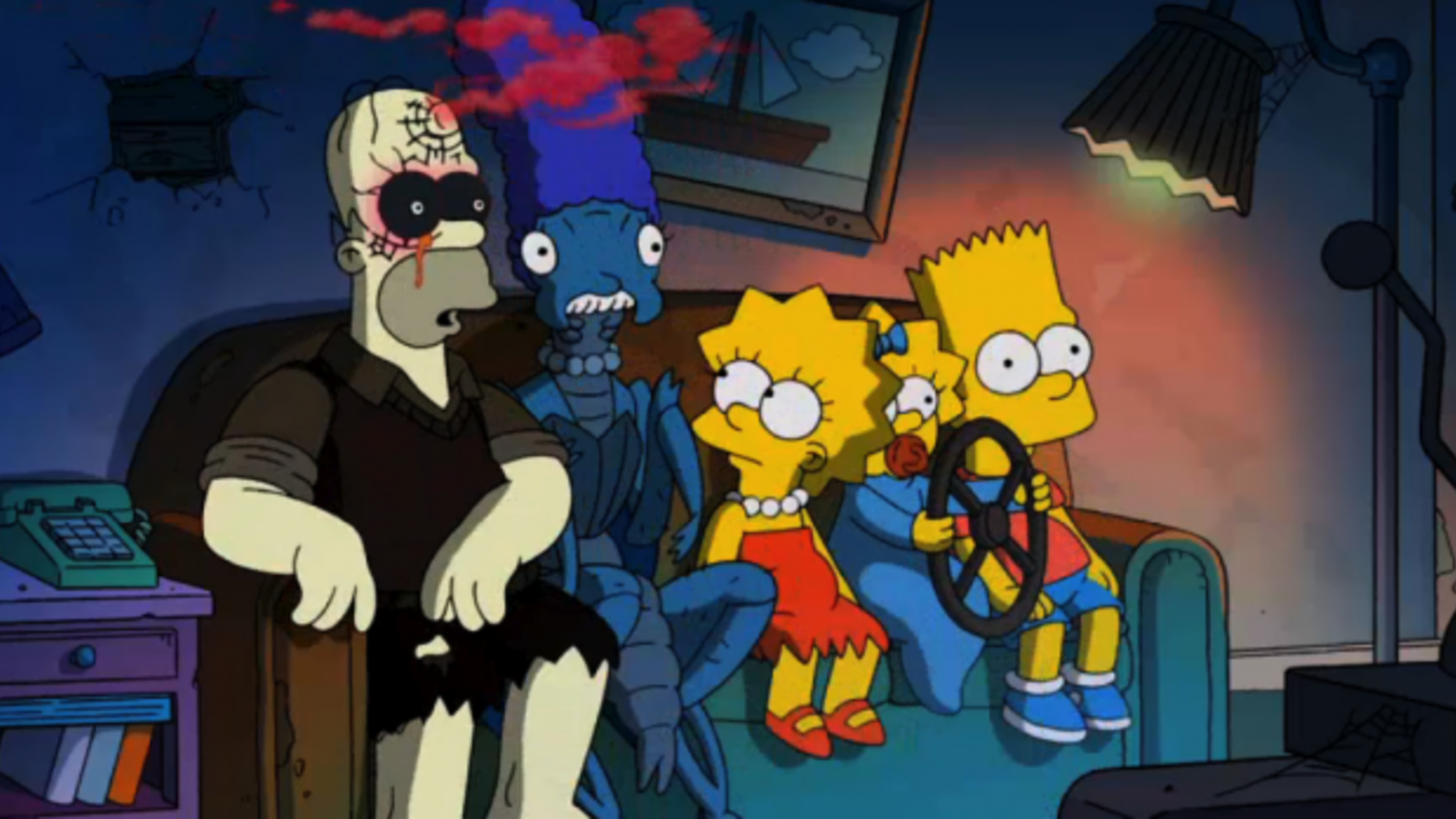 15h50: Treehouse Of Horror XV – Temporada 16

16h15: Treehouse Of Horror XVI – Temporada 17

16h40: Treehouse Of Horror XVII – Temporada 18

17h05: Treehouse Of Horror XVIII – Temporada 19

17h30: Treehouse Of Horror XIX – Temporada 20

17h55: Treehouse Of Horror XX – Temporada 21

18h20: Treehouse Of Horror XXI – Temporada 22

18h45: Treehouse Of Horror XXII – Temporada 23

19h10: Treehouse Of Horror XXIII – Temporada 24

19h35: Treehouse Of Horror XIV – Temporada 25

20h00: Treehouse Of Horror XXV – Temporada 26

20h25: Horror do Dia das Bruxas – Temporada 27

20h50: Treehouse Of Horror XXVI – Temporada 27

21h15: Treehouse Of Horror XXVII – Temporada 28

21h40: Treehouse Of Horror XXVIII – Temporada 29

22h05: Treehouse Of Horror XXIX – Temporada 30

22h30: Treehouse Of Horror XXX – Temporada 31
Sempre posso ser visto lá no Twitter, onde falo sobre o que acontece na TV aberta, nas séries, no cinema, e claro outras besteiras.  Segue lá: twitter.com/mpmorales